The mission of the HV United is to create an environment that will generate opportunities and build pathways for our athletes to reach their highest levels of achievement, on and off the field. We work to instill and reinforce the qualities of confidence, teamwork, loyalty, hard work, sacrifice, determination, struggle, heartache, passion and success through the game of soccer.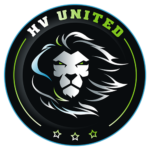 What is the difference between Rec soccer and Comp soccer?
---
The biggest difference between competition soccer and recreation soccer is the level of commitment, quality of training received, and the cost. Rec soccer is typically run by parent volunteers with little soccer knowledge. Competition programs are run by licensed, professional coaches with extensive soccer background. Detailed information on the program offerings can be found under
Competition Program
.
How are teams formed?
---
HV United typically creates around 40 teams each year of varying ages and abilities, so there are usually plenty of options for incoming players. Teams are formed according to gender and birth year (not grade level), based the abilities and commitment level a player. Placements on a team can and will change year to year. Occasionally a player may move up or down a team during a soccer year depending on individual situations.
Do you have programs for younger ages?
---
Yes! The Academy program is geared toward players younger than 8 and runs several times a year in roughly 6-week blocks. See the
Academy Program
for more info.
What does the commitment look like for an HV United team?
---
Our Competition Program is a year-round commitment with a few break periods built-in. See the
Competition Program
for more info.
Who do I contact with specific questions?
What do I need for registration if my child is new to competitive soccer?
---
Head shot, copy of birth certificate or passport, registration
Fees
, Affinity/UYSA account login information, and the team assignment code (given after tryouts when team placement is offered).
What uniform will my player need?
---
After team placement, links will be sent to order HV United uniforms. We are currently affiliated with Adidas and are on a three-year uniform cycle.
How much does it cost to play for HV United?
---
It varies based on the team placement and age. See the
Fees
section under the Info tab for details.