The mission of the HV United is to create an environment that will generate opportunities and build pathways for our athletes to reach their highest levels of achievement, on and off the field. We work to instill and reinforce the qualities of confidence, teamwork, loyalty, hard work, sacrifice, determination, struggle, heartache, passion and success through the game of soccer.
Board Member and Technical Director: MARK DAVIS
(player development opportunities, college pathways)
email: [email protected]
Administrative Assistance
Team Manager Liaison: KRISTI WRIGHT
( registrar in training, Ollie App, club passing and tournament roster procedures)
email: [email protected]
phone: 435-503-4142
Registrar: HEATHER KARNS AND KRISTI WRIGHT
player passing, registration with UYSA, coach/eligibility issues, technical issues ;email failure, registration issues, tournament check in questions, player cards)
email: [email protected]
email: [email protected]
phone: 435-503-4142
Referee Coordinator: CHRISSY SHAKESPEARE
(referee scheduling, game field scheduling)
email: [email protected]
Our Coaches and Staff are passionate about the game and dedicated to helping players reach their personal and athletic potential through the team developmental experience the sport of soccer provides.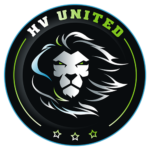 Coach: ERIK HUFNAGLE (HUF)
Director of Coaching Boys
---
HUF, was a four-time NAIA All-American playing at Green Mountain College (Vermont). He later played professionally in the Irish Premier League, the Norwegian Premier League, the New Hampshire Phantoms, and Utah Blitz. His coaching background began at Green Mountain College and has included stints with the Irish U19 National Team, Park City Soccer Club, Baldoyle United, McDonald's All-Star Camps, and Park City High School. Huf is also an accomplished fly fishing guide and ran his own guide service for many years. He serves on HV United's Executive Committee and is a USSF C license holder.
Coach: JOHN DAVID JARRETT (DJ)
Director of Coaching Girls
---
DJ, is a former world champion level skier, and his coaching career began at the University of Colorado ski team. As a skier he competed three times in the FIS World Championships and twice in the Olympic Winter Games. He coached with the US Ski Team 2002-2017. Eventually, he turned his focus back to soccer. He was a competitive level player in Colorado, including state select teams. He is the co-owner of Athletic Republic in Heber City and Lehi, which specializes in sport-specific, individualized programming for athletes preparing for the upcoming season, gaining an advantage in the off-season, or keeping their skills sharp during the season. He has a degree in kinesiology and applied physiology, serves on HV United's Executive Committee, and is a USSF C license holder.
Coach: MARK DAVIS
Technical Director
---
Mark was voted 2018 Scenic West Coach of the year for both men and women's programs. Both teams topping the table of the Scenic West Athletic Conference. Davis was the head coach of Real Salt Lake women's soccer team from 2016-2018. He was named UWS West Coach of the Year for his efforts during the 2016 season. In 2015 Coach Davis was an integral part of the coaching staff that led the RSL women to winning the WPSL Elite National championship. He was named the PacWest Coach of the Year in 2013 and is the all-time winning coach in BYU-Hawaii soccer history. He played at Iowa Western College and led the team to a conference championship in 2009. He has a master's degree in coaching and athletic administration, serves on HV United's Board of Directors, and holds a USSF A license
Coach: TARA LUNDBERG
---
Tara, is a Utah native and former, four-year collegiate player at the University of Utah. She has coached for High Country Soccer club in Summit County Colorado and HV United for over 10 years. She currently hold a USSF D license and is the Wasatch High Girls Head Coach.
Coach: ARIEL PARTRIDGE
---
Ariel, is a former player with Colorado Rush/Chatfield High School/University of Northern Colorado, ODP Region IV, Colorado All-State, etc. She played on scholarship in college, semi-pro indoor and outdoor teams, and amateur leagues. Ariel has coached since she was 16 years old for a variety of ages, abilities, and environments – including, but not limited to, Colorado Rush Soccer Club, Chantilly Youth Soccer Association, Smyrna Soccer Club, Global Premier Soccer Georgia, SAE School, Wasatch High School, and Heber Valley Soccer Club. She currently holds a USSF C license, serves on HV United's Executive Committee. Ariel is also the Assistant Coach for Wasatch High School Girls.
Coach: ZIGGY ZIGANTE
---
Ziggy, a native Croatian, played professionally for Dinamo Zagreb, Plamen–Grahorova, FC Kapfenburg, FC Corinthians, Wichita Wings, and the San Diego Sockers. He earned a degree in Sport Specialist – Soccer and Economics, from the University of Zagreb-Croatia, holds a USSF C License, and the National Level 7 Referee grade. Ziggy brings us 40 years of soccer coaching experience, including positions with the San Jose Clash, Cornell University, San Diego Sockers, Carolina RailHawks, as well as the U.S. Mens National Team (USMNT) and U.S. Mens Olympic teams. He served as a national director for Soccer Plus Goalkeeping Camps for over 22 years.
Coach: GRETCHEN ZIGANTE
---
Gretchen, is a former starting goalkeeper at UNC-Chapel Hill and played for the U.S. Womens National Team (USWNT). She is honored in the National Soccer Hall of Fame and was the first American woman to play professional soccer, doing so in the Japan Ladies Soccer League. Turning to coaching full time in 1994, Gretchen earned the USSF A License (highest level attainable) and has coached collegiately at CSU-San Bernardino, San Diego State, and Cornell. She has also worked extensively with premier clubs; state, regional, and national ODP; and professional team, Shiroki FC. She currently holds a USSF B license, serves on HV United's Executive Committee.
Coach: JUAN ESTEBAN GODOY (CHINO)
---
Juan- born in Asuncion Paraguay, Chino was a professional player for nearly a decade, beginning with Sol de America in 2004 and finishing professional play with the famous club, River Plate through 2012. We're lucky he landed in Heber Valley and is passionate about coaching youth soccer! He is currently working on his National "B" level coaching license.
Coach: BRE CARTER
---
Bre- a homegrown soccer player and coach, Bre played High school for 5A Viewmont, went to nationals with her club team, Devastation, and collegiately D1 soccer at Weber State University. She has been a club coach at Park City and here at HVU for 10 years as well as a private goalkeeper trainer. She has head coached and assisted at Wasatch High school. She holds a national level USSF "C" license. All the Carter family play for HV United and she loves family time and the outdoor lifestyle Heber offers. She is also an accomplished distance athlete, marathons, and ultras.
Coach: STEPHEN PHILLIPS
---
Stephen- grew up in Sandy, Utah and played youth soccer for Sparta United, collegiately at Whitman College in Washington State, then professionally for the Kitsap Pumas in Bremerton WA., and the Tonjii Soccer Club in China. Fluent in Chinese, Stephen began coaching in Shanghai. Coach Phillips then worked for Sparta United for over 10 years, working with all youth ages, boys and girls, with league championships, state cup titles, and coaching accolades in the mix. Stephen is a National C licensed coach and a Masters level teacher of Art and is excited to continue coaching for Heber as part of a community he and his family call home.
Coach: ISAAC SMEDLEY
---
Isaac-a local product, Isaac played at Wasatch High School, earning, among other awards, 1st team All region and a state championship. He played club for the then Heber Valley Storm and the Rangers FC, and collegiately at Southern Virginia University. He has been an assistant coach at Wasatch High School, and has coached with the then Heber Valley Storm club and now Heber Valley United. He also enjoys working as a private trainer for players in the valley.
Coach: JARED HENDRY
---
Jared-has been coaching with HVU for the last six years and is the Boys Head Coach at Wasatch High School. Jared grew up in Midway and graduated from Wasatch High School. He has taught Physical Education and Health in Wasatch School District since 2006. Jared started his coaching career in 2001 with David Wolley and Mountain View High School and the Utah Rangers.